These taught him the futility of mundane attachments, the advantages of contemplation and forbearance, and therefore the path towards the spiritual self-realization of the Supreme. Sri Dattatreya, an incarnation of Lord Vishnu, features in several Puranas where his teachings involve direct challenges to the pretensions and prejudices of the learner. His core message is "never judge by surface appearances but always seek a deeper Truth": the world is sacred, a fact of God, and a puzzle that challenges the spiritual self to awaken to its true nature.
"Sri Dattatreya's 24 Gurus:
Learn and Listen to Dattatreya Gurus with Meditation
"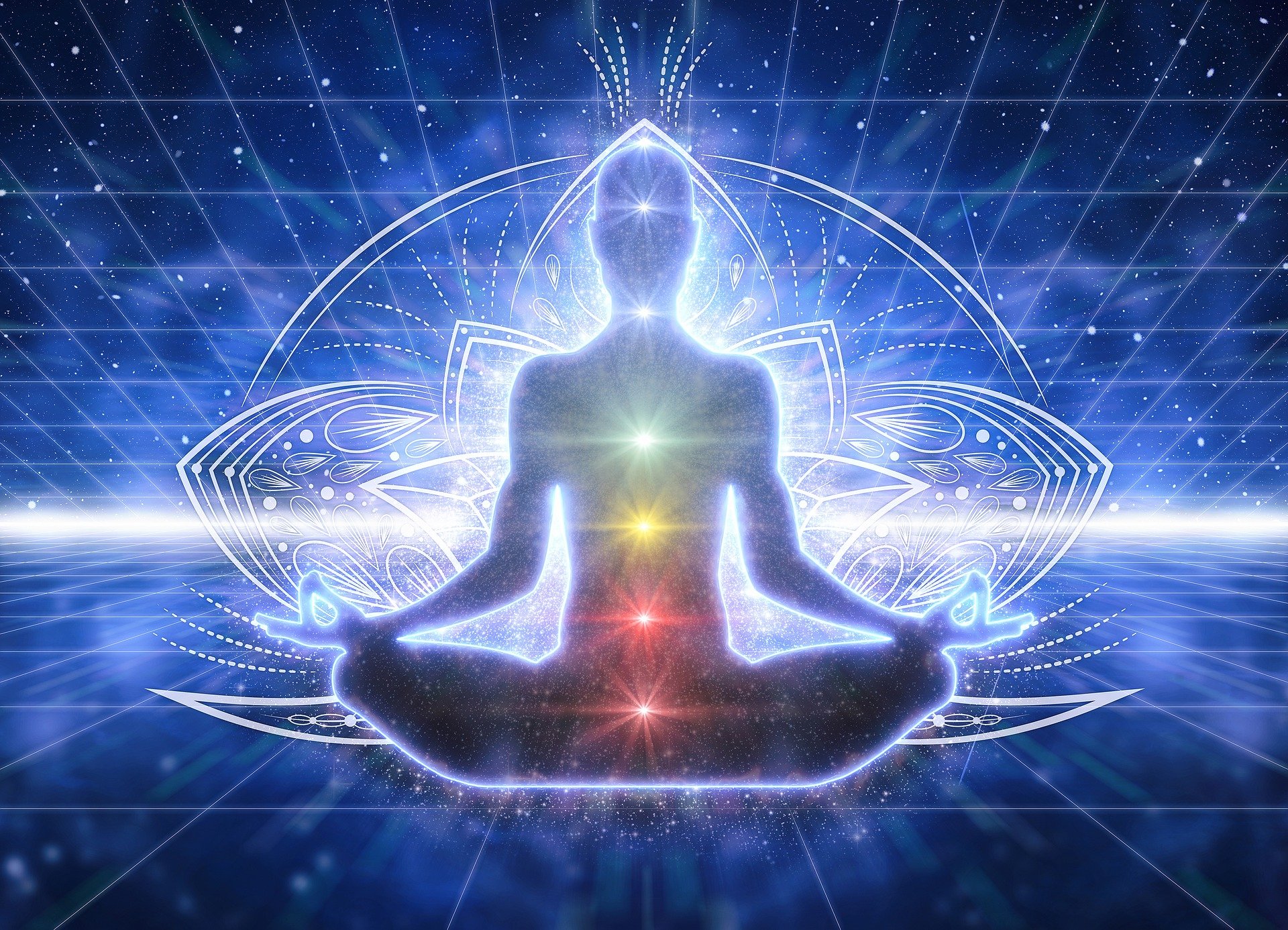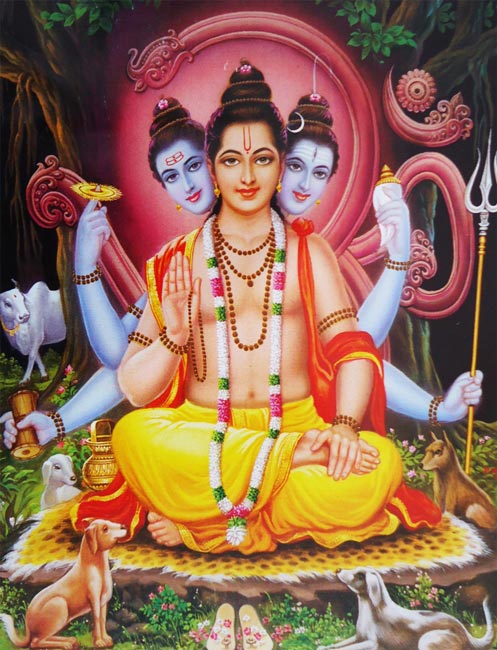 Sri Dattatreya is represented with three faces, six hands, and a single body. His icons combine the three great Gods of —Brahma, Vishnu, and Shiva—as a single "triune" form. Each pair of hands carries two of the symbols of the three deities. Commonly, his central body is blue, representing Lord Krishna- Vishnu, while his further two faces represent, on the right, Lord Brahma and Sri Dattatreya's to the left, Lord Shiva. At his heels run four hunting dogs, embodiment of the four Vedas, guardians of the absolute Truth. A garlanded cow, standing behind the Lord, represents the Earth. 
1) Earth  2) Wind 3) Sky 4) Water 5) Fire 6) Moon  7) Sun  8) Pigeon  9) Python 10) Sea  11) Moth  12) Honeybee 13) Elephant   
14) Bumblebee  15) MuskDeer   16) Fish  17) Courtesan  18) Lapwing  19) Child  20) Bangles  21) Artisan 22) Serpent    23) Spider  24) Wasp
Check your inbox to confirm your subscription